Some of Our Supporters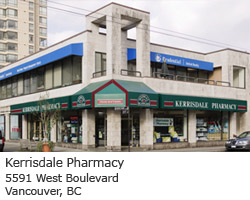 Our Supporters
Annual uniPHARM Charity Golf Classic
Net proceeds from this event is donated to UMC Charity.  The monies are derived from participants (product vendors, service vendors, and shareholders of uniPHARM Wholesale Drugs) as well as a silent auction.


Coin Box Program
From 2010 to 2015 a charity coin box initiative was carried out and each uniPHARM Wholesale Drugs Ltd. member store collected loose change from their customers throughout the year.  Two to four charities a year were supported through this program and a total of $10,349.04 was collected. A tidy amount for loose change!


uniPHARM Wholesale Drugs Ltd.
At the uniPHARM Annual General Meeting Gala silent and live auctions are held in order to raise money for UMC Charity.
UMC Charity also offers a donation matching program to all uniPHARM Shareholders (Pharmacist Owners). Each year UMC charity will donation match shareholders' donations that they make to a registered Canadian Charity (that fit the UMC Charity criteria) up to a total of $1,000.  This allows the charity they support in their community double the amount.
Employees representing uniPHARM Wholesale Drugs Ltd. take their own initiative to give monetarily. Charity sales are held in-house with goods leftover from promotions, scratch and dent items, and short dated food items. These funds are then distributed to charities that fit the UMC Charity criteria.